Sep 3rd, 2013
Author:
marlon
Comments: 0
Just some thoughts that we may take for granted. I hope most of these points are obvious if one is delivering a professional service, however over the years I've seen so many trainers slip up with the fundamentals, humph! been guilty of a few of them myself at some stage!
1 – Always be on time for a session
Sounds obvious, however this is a cornerstone of professionalism, also if you're delivering back to back sessions punctuality is a must…..!
2 – Always keep your clients personal and training details private
If you have to reference posture, exercise technique or effort to draw on parallels to motivate and contrast, you don't have to mention names! Better still use the  "an individual I trained a couple of years ago found that..blah blah", That should protect the anonymity of your clients.
3 – Always be honest when you don't have the answers to your client's questions!
A more professional approach would be to be clear on what you do and don't know, with words such as " I'm not sure on that although I'll find out more and get back to you on it". Of course once said you must, research and ENSURE you deliver on your  promise.
4 – Always maintain appropriate open body language, never fold your arms or place your hands in your pockets when training your client
Most of us are aware of how our body language can impact what we are communicating. Even if you have retained your client for a number of years your degree of professionalism should be maintained throughout. Your clients may seem like they want to become familiar with you and for you to open up etc, however always maintain an appropriate client/trainer relationship. They'll respect you much more for it!
5 – Always talk more about your client and their training than yourself and your training
Simple this. Of course your clients will be inspired by what you do and how you do it however let your training and presentation speak for itself!
6 - Always find a sincere positive in your client's training session
Can't emphasise enough the 'sincere' aspect of positive re-enforcement, if anything too much praise can have the opposite effect so choose wisely.
7 – Always set an objective verbally for the next session with your client once they finish their training
They'll be motivated that your already thinking about the future session and if what you've chosen as an objective is right, they'll be motivated over the coming days. Who knows it might just re-enforce the nutritional guidelines you've set them!
8 – Always operate within your scope of practice
While you may be asked questions that are better posed to a psychiatrist, counselor or physiotherapist don't make the mistake of pretending to have the answers based on a couple of books or websites you've read about the subject! Better to develop a network of trusted professionals that you can refer to. Again your clients will see this a you being professional and well prepared to support them in all aspects of their lifestyle.
9 – Always maintain a need to develop further, keep up to date and be prepared to question every aspect of training and the so-called gurus
Most individuals have based their methods on what has been handed down and diluted. It may take you a number of years to be able to drill down effectively and to understand the literature to find out where, when and how these methods were scientifically and empirically tested with quantitative and qualitative evidence to back them up!
How to Read a Paper. The basics of evidence based medicine. Second edition. TRISHA GREENHALGH. BMJ Books 2001 pdf
Worth the read to truly understand how to make sense of research papers.

10 – Always be a role model of health fitness and positivity when with your clients 
Lead by the examples you set yourself in order to truly inspire!
Further Reading
Bad Science, Ben Goldacre 2009
Ben Goldacre's TED Talk on 'Battling Bad Science'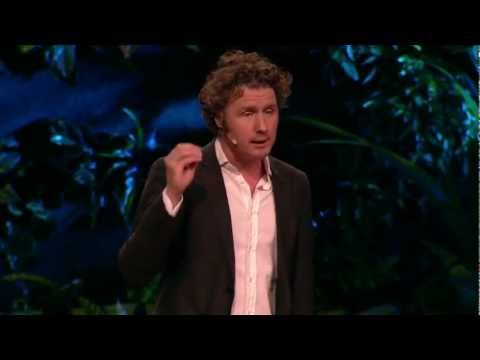 Marlon W