Do you train your clients/patients to improve their posture to prevent or alleviate pain? Are you missing out on arguably the most important aspect of their improvement and management - by enforcing a thought process that gives their pain more power?
Or are you currently suffering with a chronic injury? You may want to consider how much YOU yourself are holding yourself back from improvement or even making it worse!
The 2 links below show how we are finding out more and more about how we deal with pain.
While the classic model used for rehabilitation in most cases being a soft tissue or a postural/structural/biomechanical (PSB) (1) approach can have a wide range of success, however are you missing out on a huge part of your clients/patients (or your own) successful outcome?
Within the delivery of the Level 4 Exercise for the Management of Low Back Pain qualification there is reference made to the psychosocial aspect of chronic non-specific low back pain – this aspect is arguably the most important and is often overlooked in practise.
As a minimum carefully considered verbal communication can have a dramatic affect on the outcome of your client/patient in order to minimise: catastrophising, over-medicalisation, fear avoidance and exacerbating pain behaviour.
If you say neuroscience/behavioural change/psychology to a fitness professional, most will glaze over not necessarily from lack of interest but rather from being overwhelmed with the  degree of complexity.
However as the clips can demonstrate some of the concepts are indeed very simple!
Here is the brilliant neuroscientist Prof. VS Ramachandran

The excellent presentation by Prof. Lorimer Mosley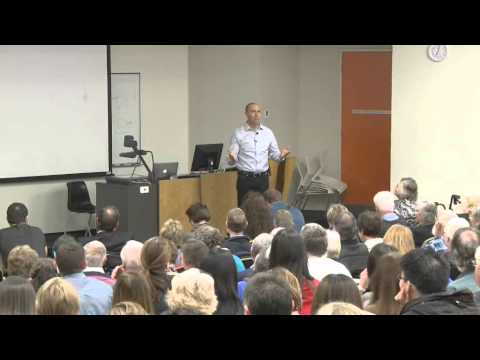 Being aware that pain is in essence made by the brain can be hugely empowering to us all and is the first step for a successful outcome! (2)
References
(1) 'The fall of the postural–structural–biomechanical model in manual and physical therapies: Exemplified by lower back pain'
CPDO Ltd 2010
Eyal Lederman
(2) 'Explain Pain' Noigroup Publications, 2003
David S. Butler and G. Lorimer Moseley